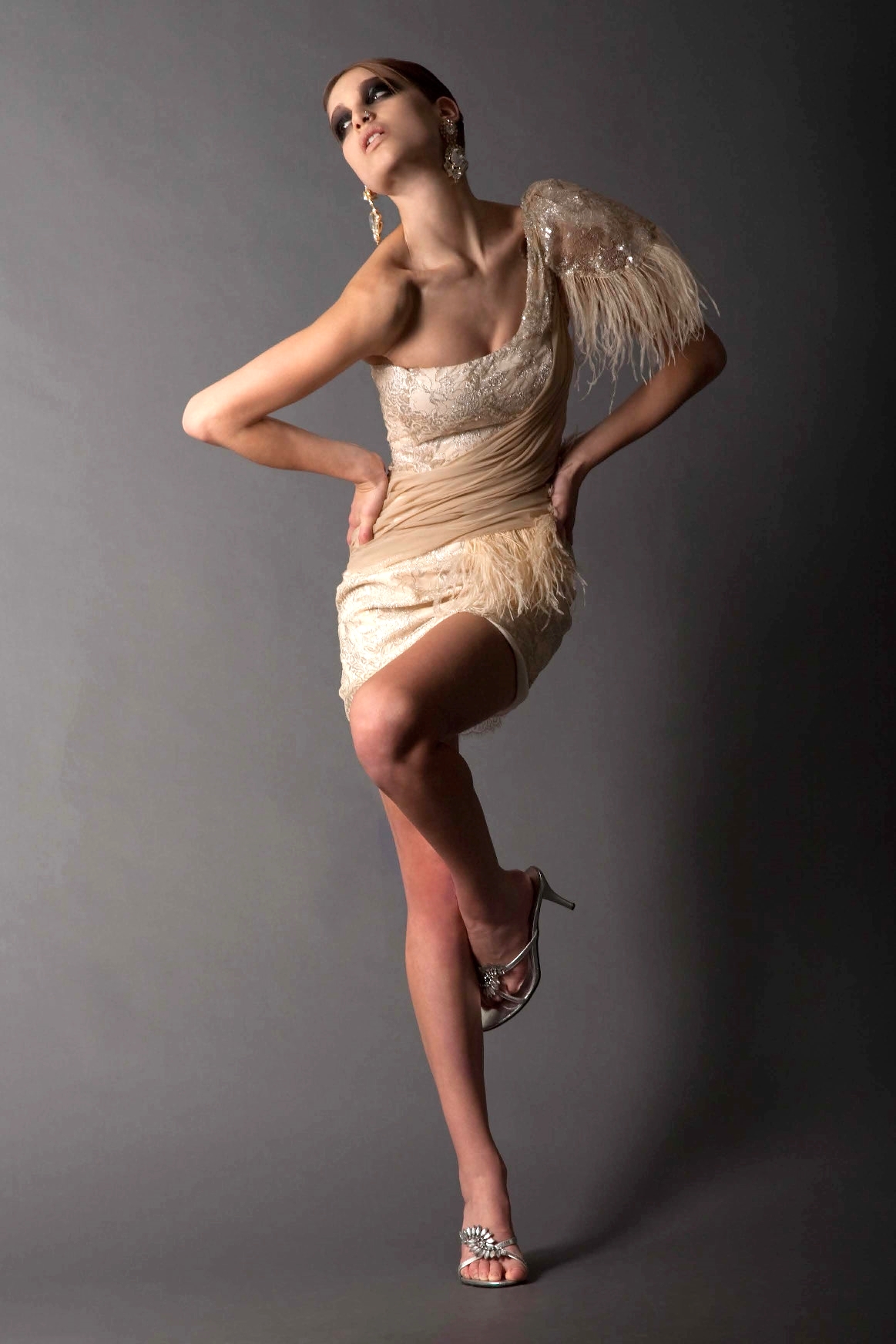 Angel
Metallic/sequin custom dtm/lace w/ostrich trim
photo: Norine Perreault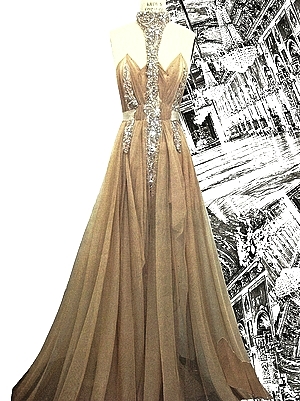 Iris
Crystal pleated/harnessed sheer, silk tulle gown w/voluminous skirt
Minerva
Plunging neckline, draped silk tulle gown w/Swarovski 3D side-panel embellishment/mirror waist treatment.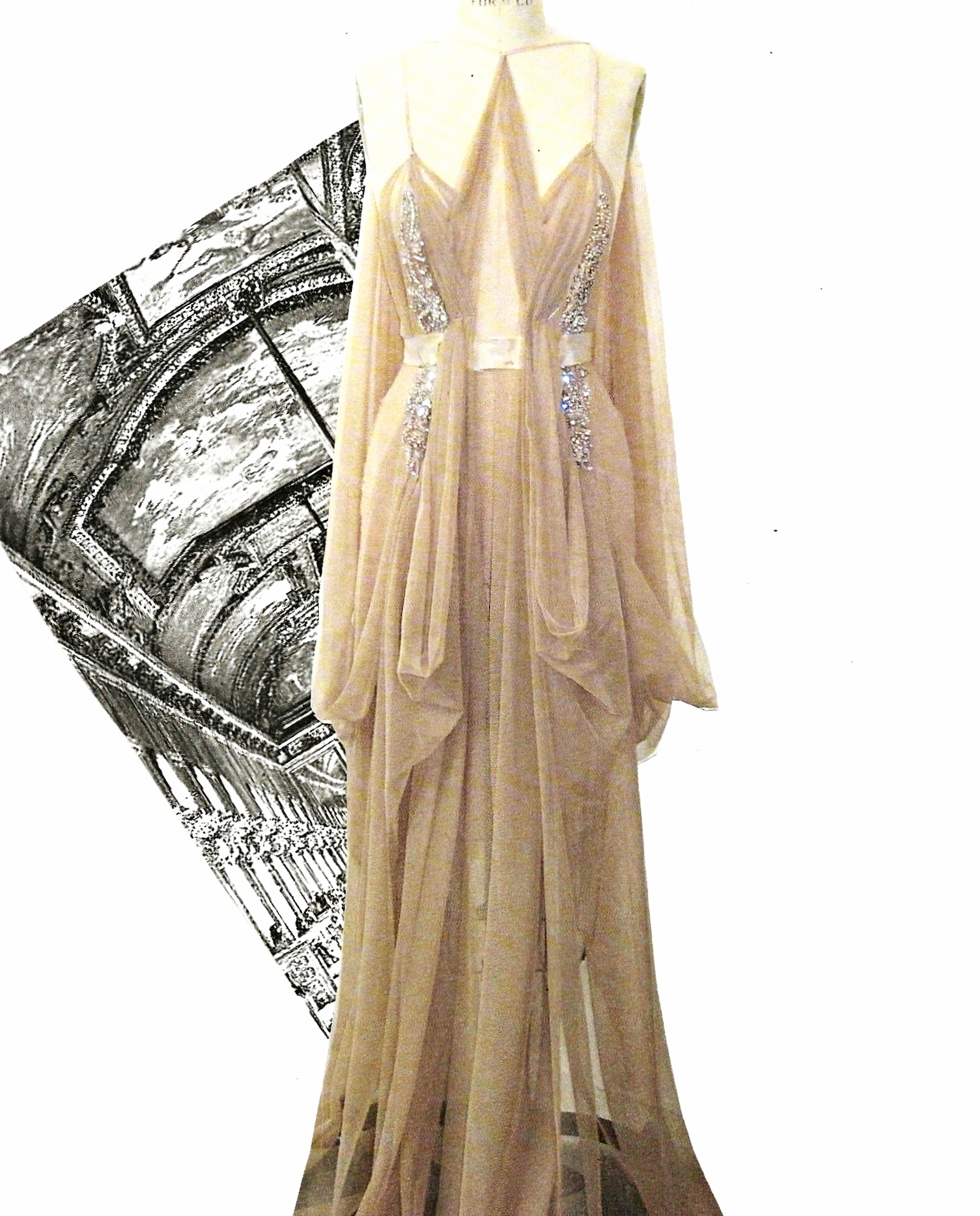 Gaia
Draped caped/gown w/Swarovski trim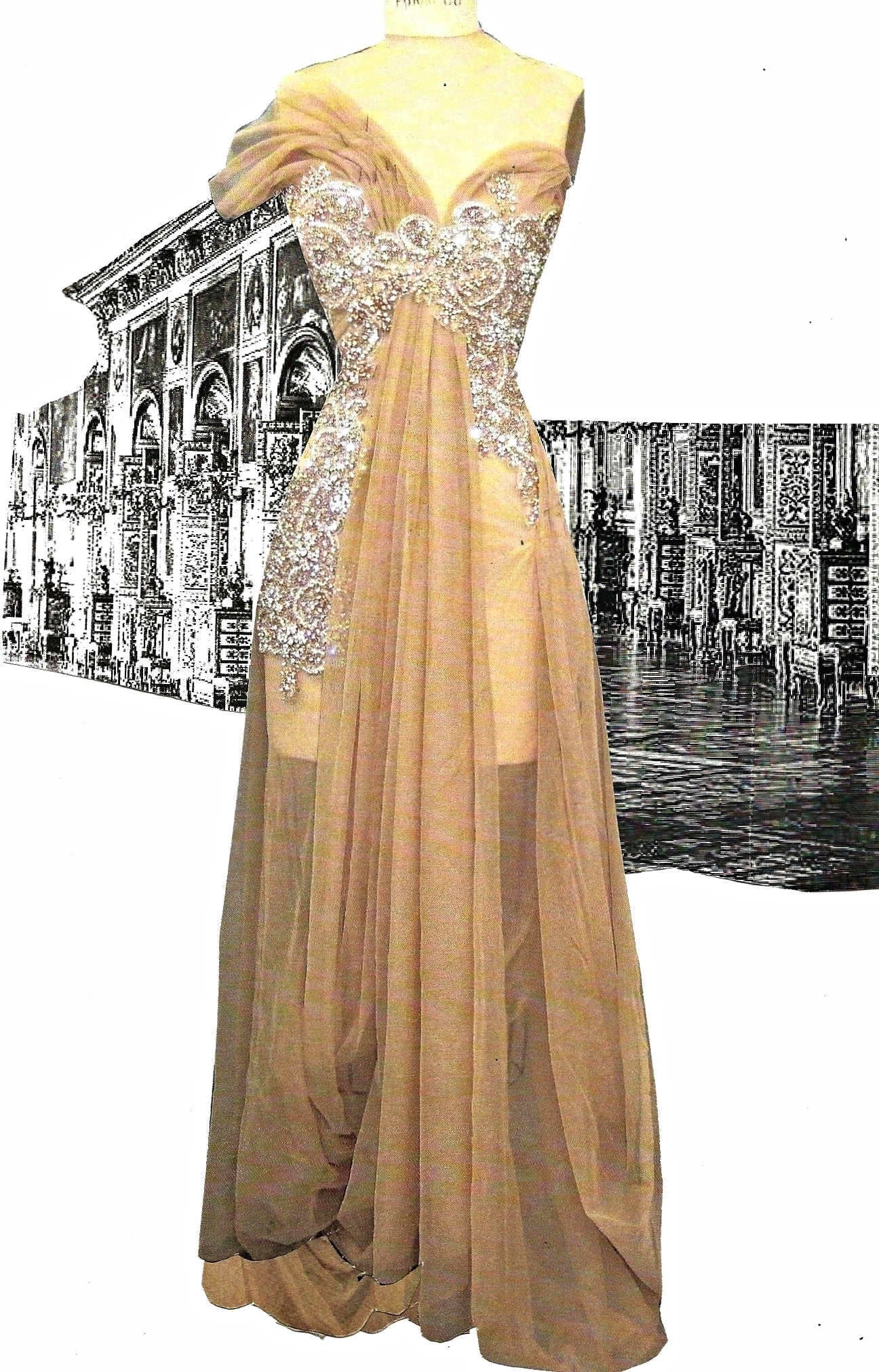 Maia
Draped and ruched asymmetric sheer gown w/Swarovski crystal and pearl bodice
Nike
Swarovski crystal-collared Kimono-sleeved/draped gown w/crystal and mirror embellishment
Eos
Draped, pleated, sheer column w/Swarovski/mirror embellishment/ cut-outs
Medusa
Swarovski 3D winged breastplate w/ cut-outs/gathered silk tulle overskirt and underskirt
Iris Minerva Medussa
Sketches for the collection, marker, pen, pencil
Nyx
Entire asymmetrically draped cocktail dress decorated w/mirrors, crystal, pearls, DTM [dyed to match] embellishment.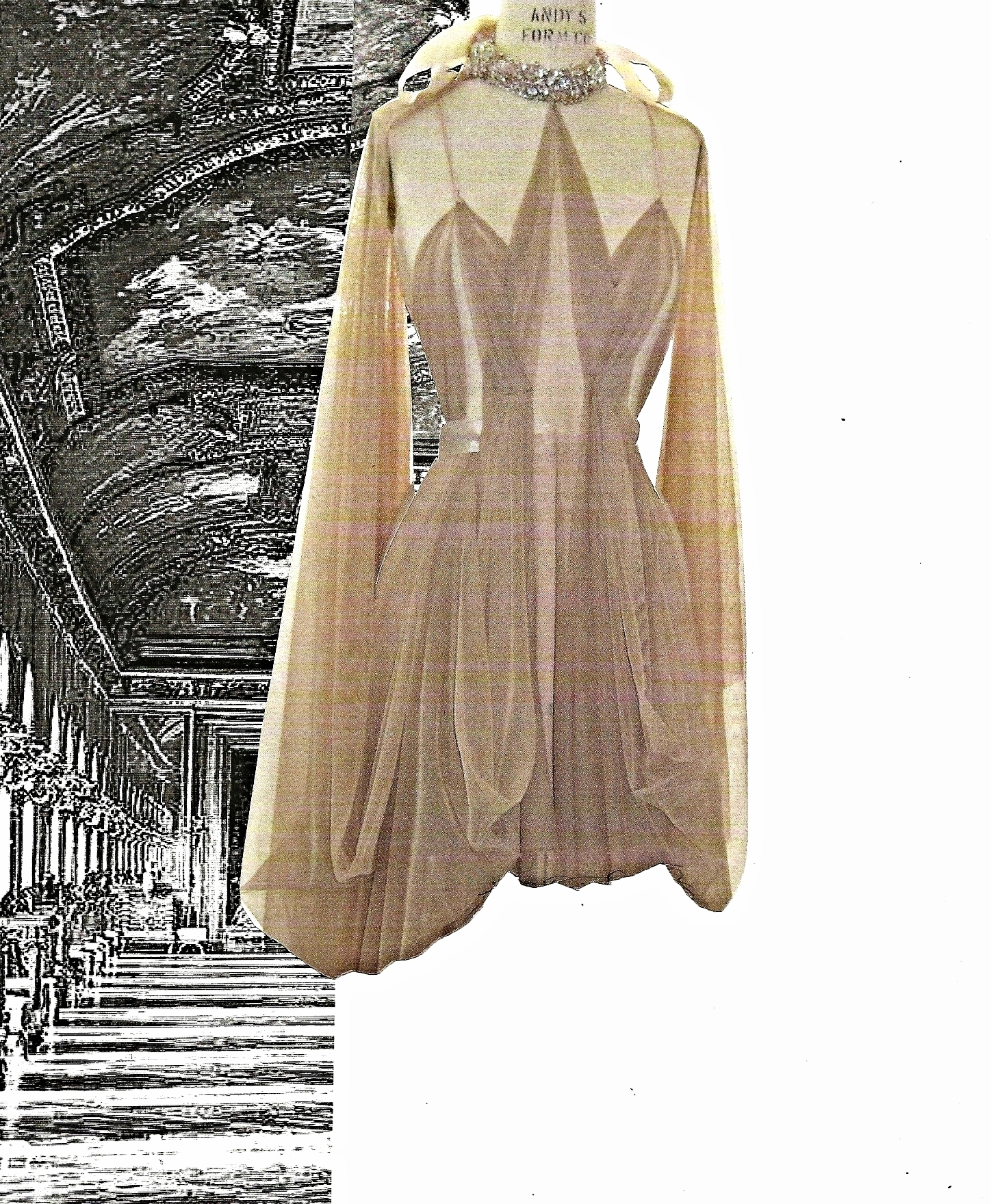 Ceres
Draped/caped cocktail dress w/Swavorski rhinestone and pearl collar
Danae Antiope Ceres Nike
Sketches for the collection, marker, pen, pencil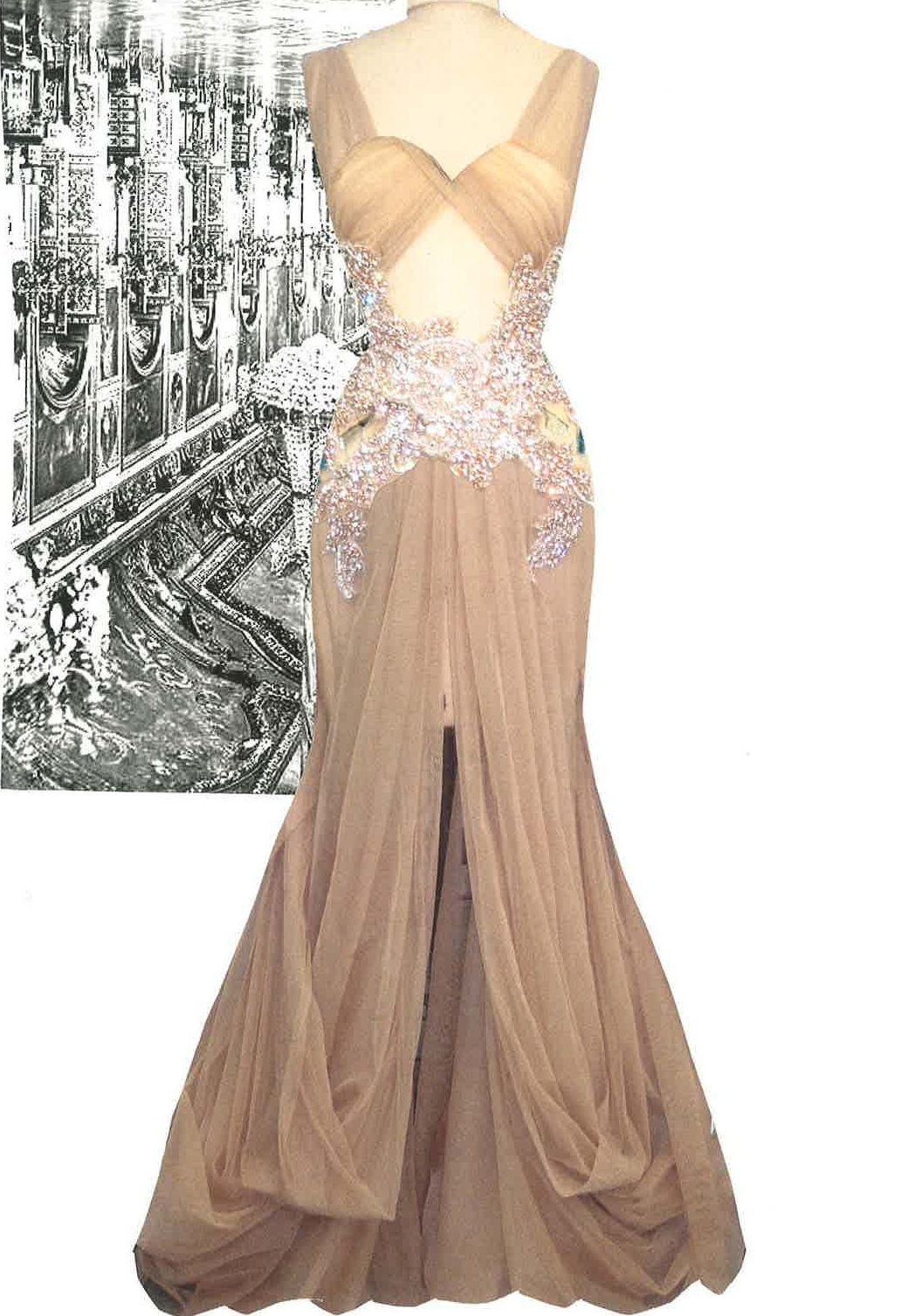 Zena
Draped silk tulle bustier w/draped slit skirt and crystal/pearl DTM [ dyed to match] custom designed enbellishment.
Diana
Asymmetric draped high-low gown w/ circle skirt and Swarovski embellishment